On August 24, a group of faculty and students from across the University of Wisconsin System returned from a whirlwind 16-day educational adventure in Chile.
The Chile Travel Course, was "a great mix of tours, culture, fun, and learning," said trip leader, organizer, and UW Sustainable Management instructor Dr. John Katers.
The course gave students the opportunity to experience South American culture, get to know students from other UW programs and schools, learn about another country's sustainable efforts, and earn credit toward their degree.
But hey, we don't want to simply tell you about the trip. You'd get a better sense of the fun and excitement of Chile by seeing it for yourself. That's why we put together this photo journal of the Chile Travel Course with special notes and stories from John and two Sustainable Management master's students, Angela Dybdahl Oroian and Alexandria Skoch.
Enjoy!
UW SMGT Degree GuideGet Guide
Download an overview of the bachelor's, master's, or certificate program.
UW Extended Campus will not share your personal information. Privacy Policy
Santiago: the main hub for the sustainability course
After arriving in Santiago, John and the group of eight UW students spent their first full day in Chile touring the capital city, which included a visit to La Moneda Palace, the seat of the Chilean president. The city served as the hub of the trip—the group's hotel was located close to the downtown area.
John: "Most of the students didn't know each other before the trip, but they became good friends by the end."
The Chile Travel Course group was a mixture of graduate and undergraduate students from the UW Sustainable Management program and UW-Green Bay. Most live in Wisconsin, although a few online students traveled from farther away—St. Louis and Cleveland—to join the trip. "In online learning, you don't have daily face-to-face interactions with professors and other students. It's great that the Sustainable Management program offers creative ways to get to know them, such as the Chile Travel Course," Angela said.
Alexandria: "We found my favorite restaurant by exploring around the hotel. A group of us went for snacks one evening, and we immediately fell in love! The arepas (cheese-filled, deep-fried cornmeal dough) were unbelievable."
Green Innovations Conference
Students spent one day attending lectures at the Green Innovations Conference hosted by Universidad Del Desarrollo (UDD), a private university located near Santiago. The topics ranged from earthquakes to health and environmental monitoring to mining, as well as other environmental challenges facing South American countries. UW Master of Science in Sustainable Management students Cody Sandahl and Angela Dybdahl Oroian were able to present at the international conference.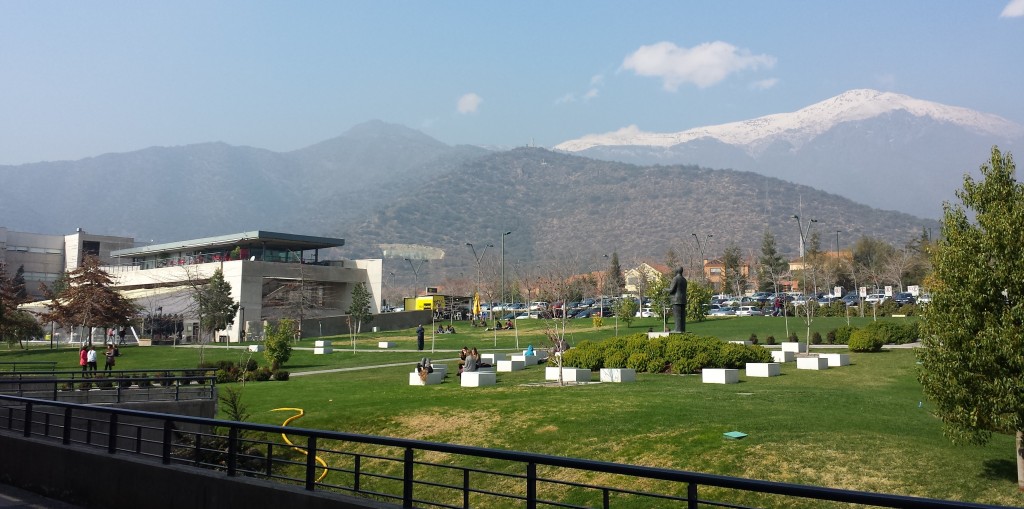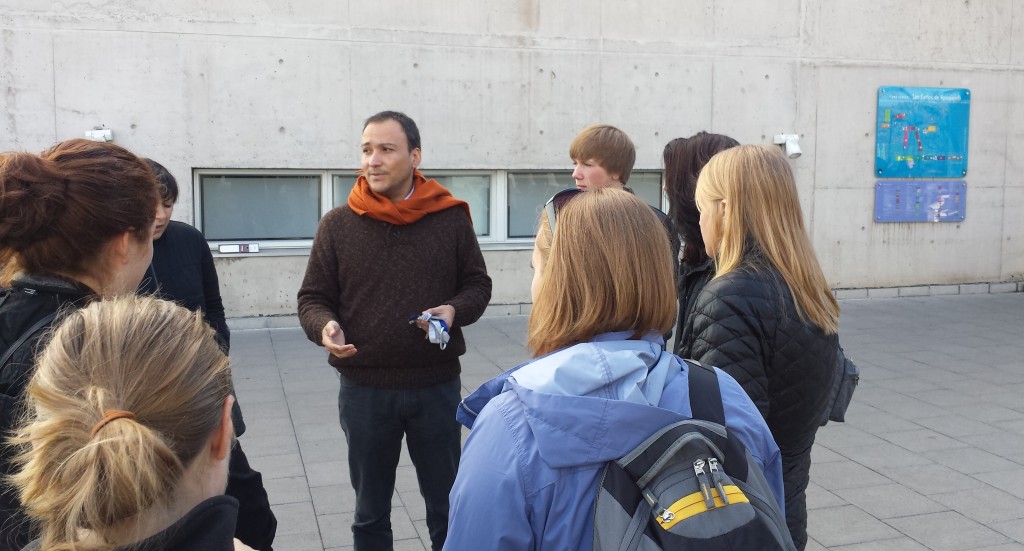 John: "We had a lot of fun and also learned a lot about culture and sustainability in Chile. And Alex Godoy, a professor at UDD, was a great host!"
Tour of Chagres foundry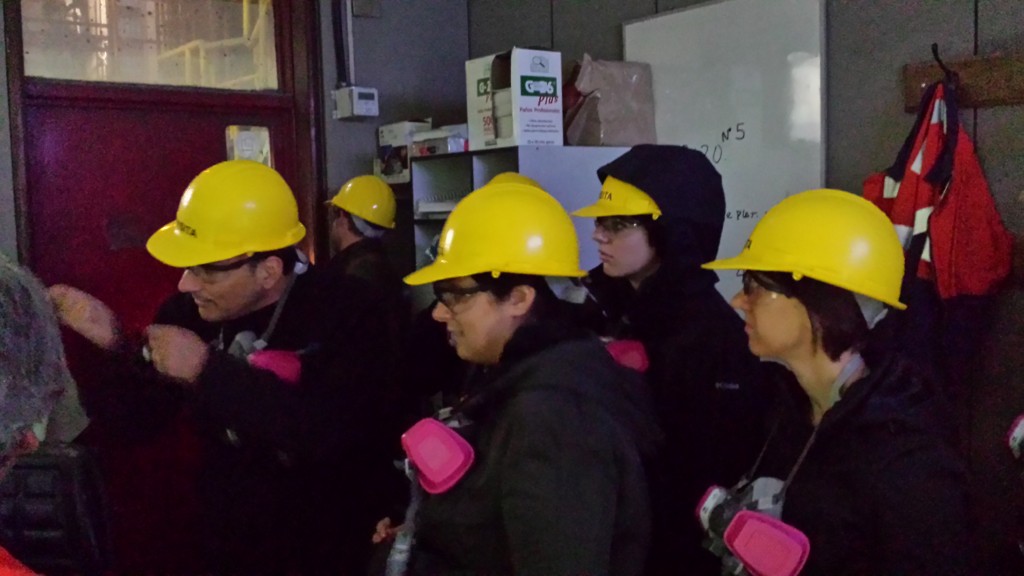 Chile is the largest copper producer in the world—in fact, the industry accounts for almost half of the country's income. While visiting the large Chagres copper-smelting foundry, Chile Travel Course attendees watched as copper was separated from other minerals, a process carried out in high-temperature furnaces.
Emissions produced from this process have a major impact on the environment. Chagres stands out for its performance and efforts to increase environmental efficiency compared to other copper companies, according to a report by the Chile Ministry of the Environment.
Day trip to beautiful Valparaiso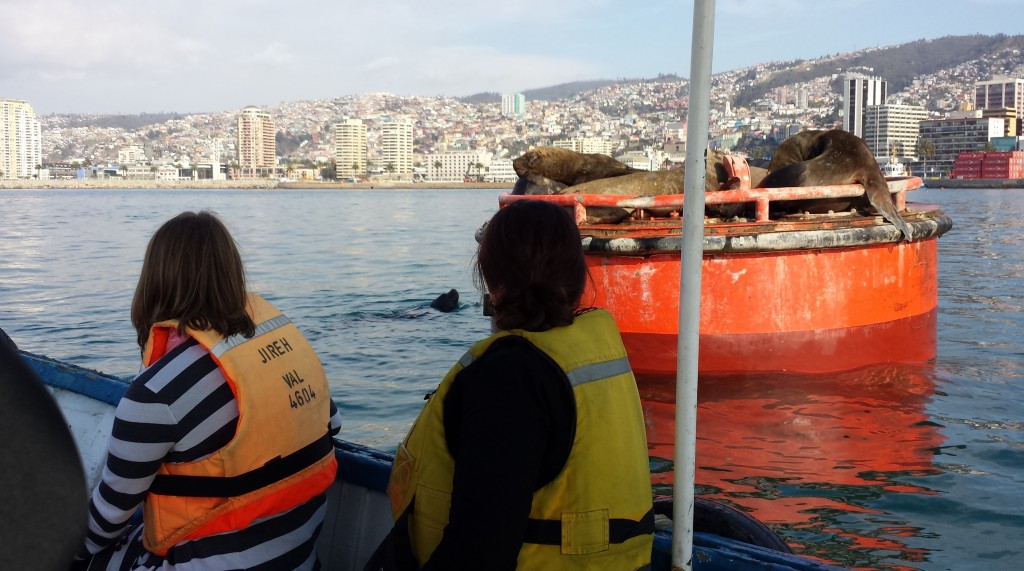 The group traveled to Valparaiso, a seaport nicknamed the "Jewel of the Pacific." The city, a UNESCO World Heritage site, is a shining beacon of Chilean culture with its colorful abbeys and street artists.
John: "We visited the port of Valparaiso, saw the U.S. customs inspection areas, and took a boat tour of the harbor. We discussed a lot of sustainability issues that day, including invasive species, logistics, and efficiency."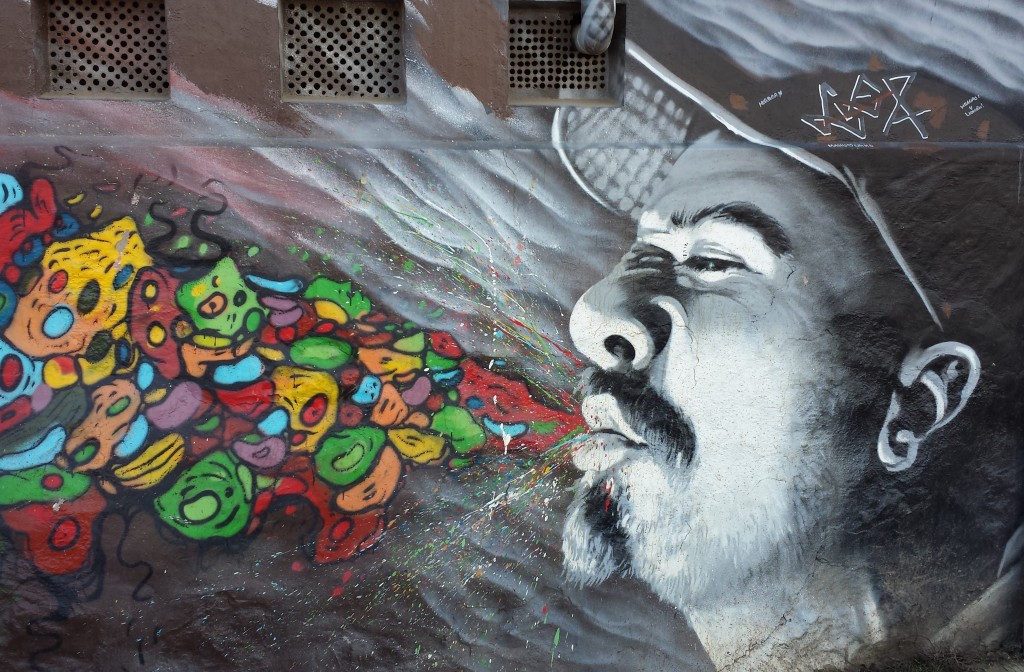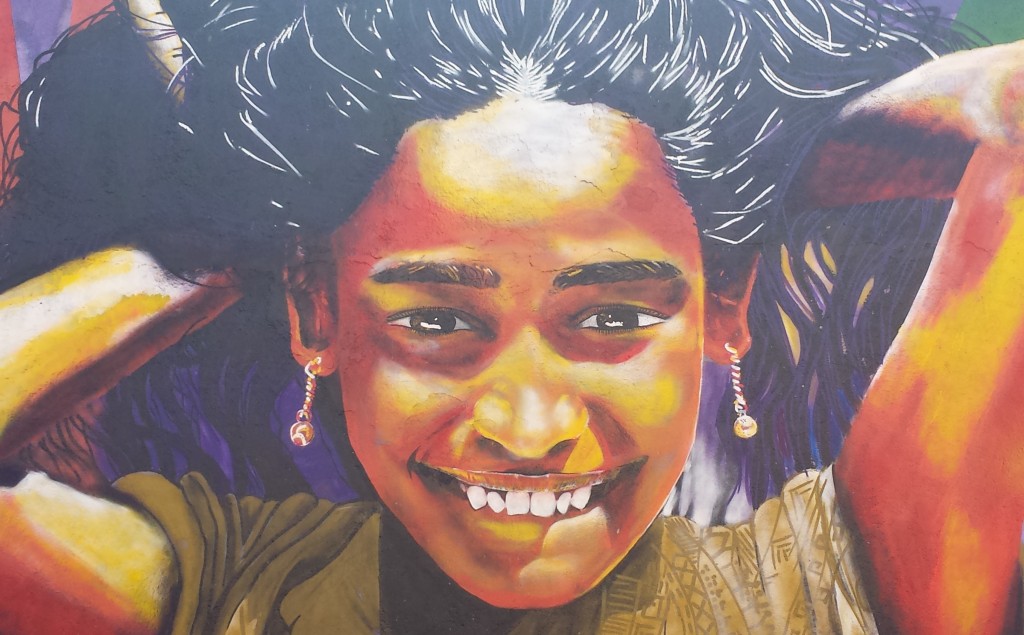 Alexandria: "

I enjoyed making new friends

from UW-Green Bay and the Sustainable Management master's program.

There is something special about meeting people who share so many of your passions and then traveling with them.

"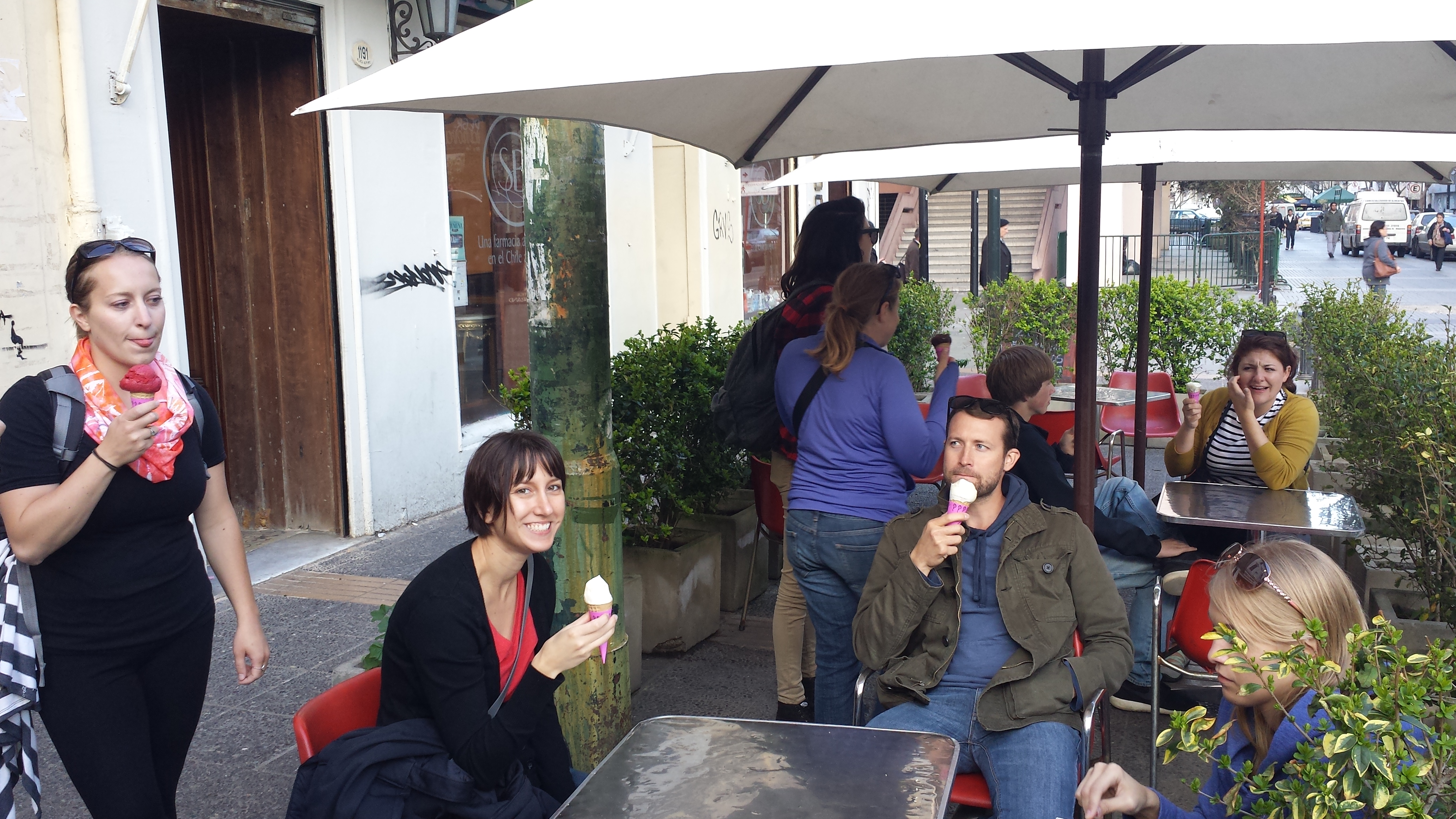 Alexandria: "

The best ice cream flavor that I tried was rose.

It tasted just like a rose smells, but with a hint of sweetness!"
Concho Y Toro Winery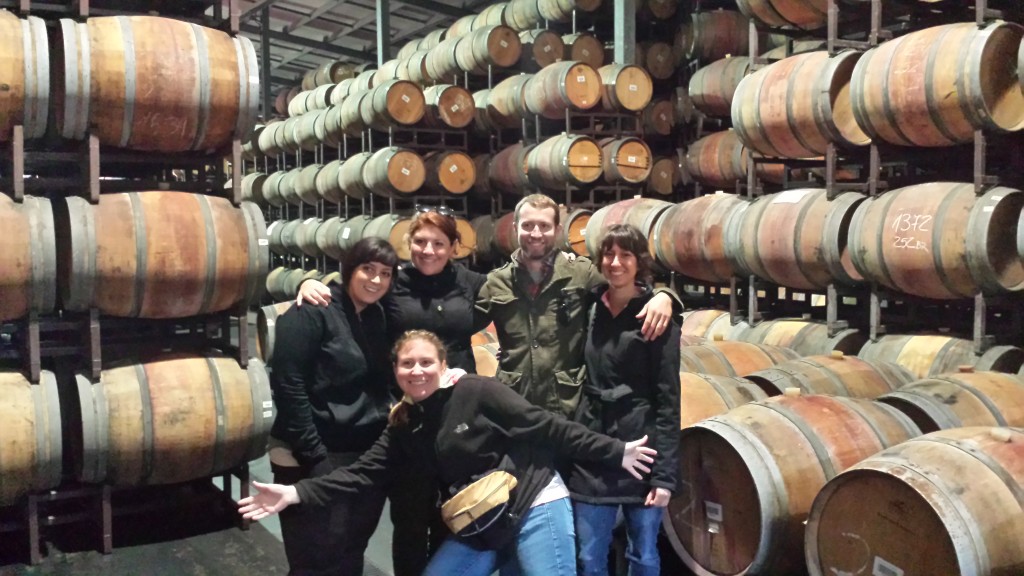 John: "The sustainability director for Concho Y Toro gave a lecture highlighting the sustainable efforts happening at the winery, which were very impressive.

They consider sustainability in all aspects of the operation—soils, composting, water usage, waste treatment.

"
Alexandria: "

I truly enjoyed the Concha Y Toro winery tour.

It was extremely interesting to learn about the entire wine-making process from start to finish and how sustainability can be applied to an entire operation from the top down. The location of the winery site was breathtakingly beautiful as well."
Skiing the Andes in August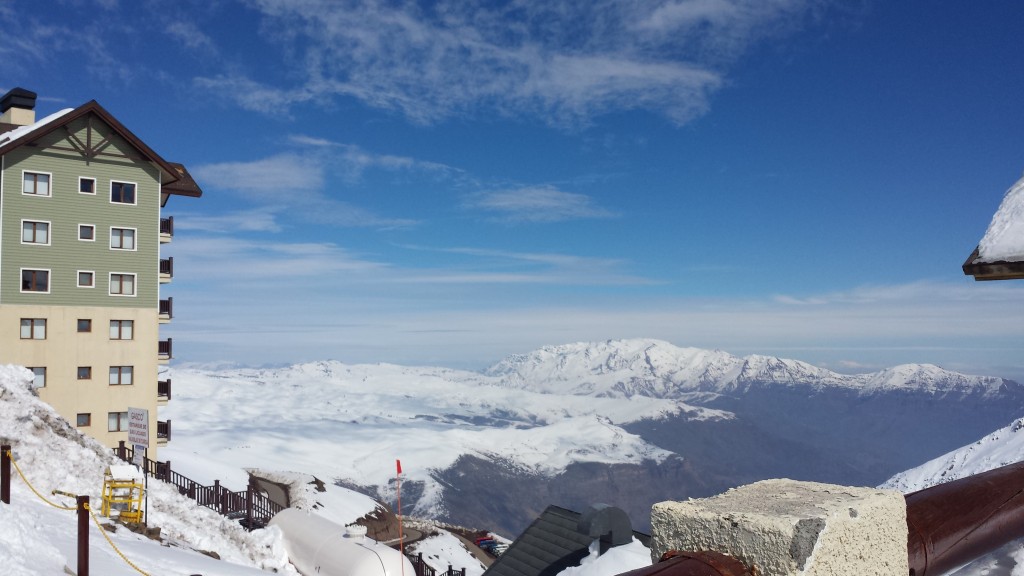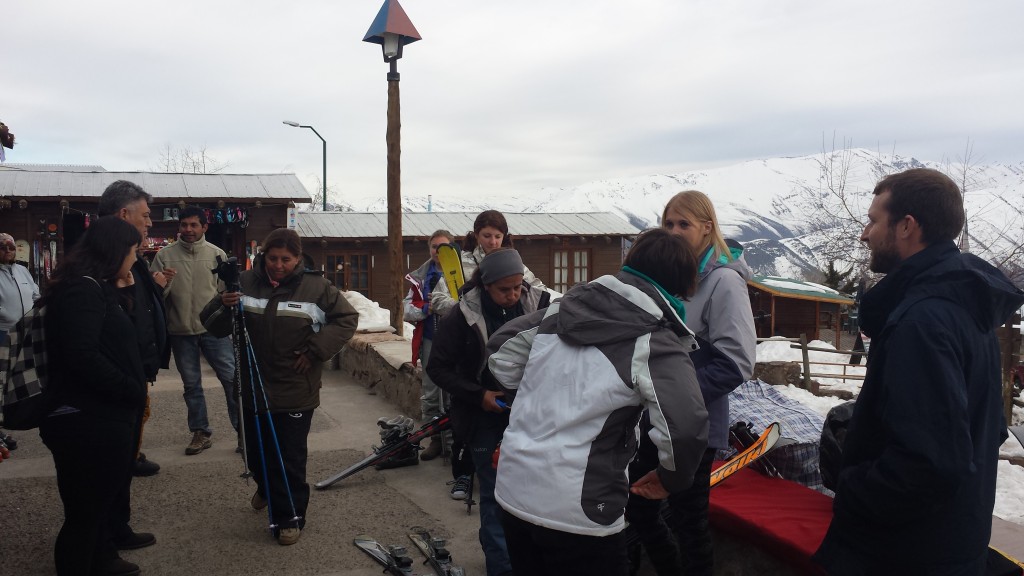 Easter Island weekend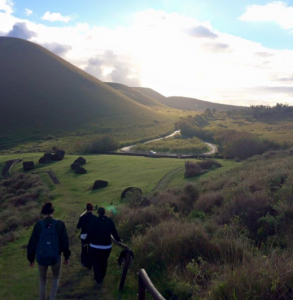 The Chile Travel Course itinerary included a free weekend, so half the group hopped a plane to an island far out in the Pacific Ocean. Angela decided to spend the extra time and money to travel to Easter Island and said it was unforgettable, amazing, and the highlight of her trip. Alexandria agreed.
Alexandria: "Four of us took a detour one weekend and traveled to Easter Island, famous for the Moai statues. It was the most incredible place I have ever been in my life and an experience I will never forget.

I wish it were easier to put into words how that journey felt.

I never thought I would travel to a place and see something that I have only read about in history books or seen on television. It was truly a life-changing experience." 
Sunset at Vina Del Mar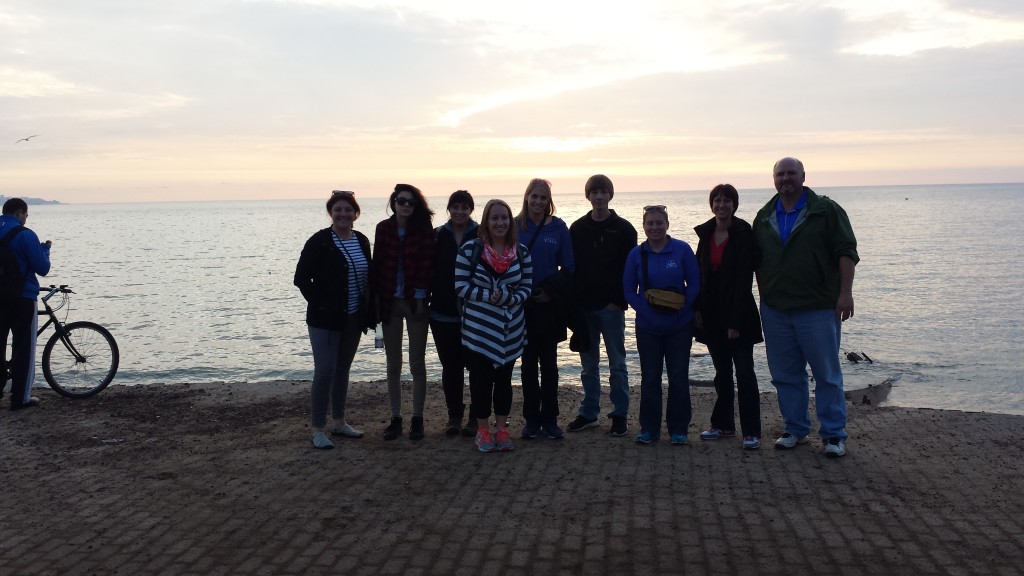 Angela: 

"

The trip was amazing!

I didn't really do it for the credit—I did it to experience South America and learn about their sustainability efforts. I'm so glad I went."
Alexandria: "If you are considering going on the next trip, go! There are very few opportunities in your life to experience something like this and to travel to such a fantastic place. If you can make it work in your schedule, I promise that it is absolutely worth it."
Read more stories from the sustainable blog
Where Passion and Water Meet: A Student's Journey to Leadership and Success in a Sustainability Career
Satisfy Your Wanderlust and Earn Credit Toward Your Degree By Taking the 'Incredible' Chile Sustainability Course
A Sustainability Degree Helps One Student Fulfill Her Dream of Running a Green Bed and Breakfast