Download an overview of the bachelor's, master's, or certificate program.
UW Extended Campus will not share your personal information. Privacy Policy
Sustainable Management Students Share Ambitious Plans for Summer—and Receive Program's First Summer Scholarships
This week, we're feeling inspired. The reason: UW Sustainable Management students. They're an extremely diverse group of people, but they have this in common: they're also talented, curious, and driven. Most importantly, they pursue their dreams—whether that dream is to help clean up coastal areas, open a cruelty-free Etsy shop, or start a new job as an air quality specialist.
For our first summer scholarship program, we asked students to share a snapshot of their lives with us. To apply for a $1000 award, students sent a photo and a brief essay that explained their plans for the summer—besides taking courses. Each submission surpassed our expectations. Here is a taste of what we received. We hope you feel inspired, too, perhaps to chase that crazy dream, live more sustainably, or to finally earn your bachelor's or master's degree.
Quick sidenote: Fall semester is quickly approaching! Courses start September 5. Click here to see which courses will be offered or here to learn about fall scholarships.

---

---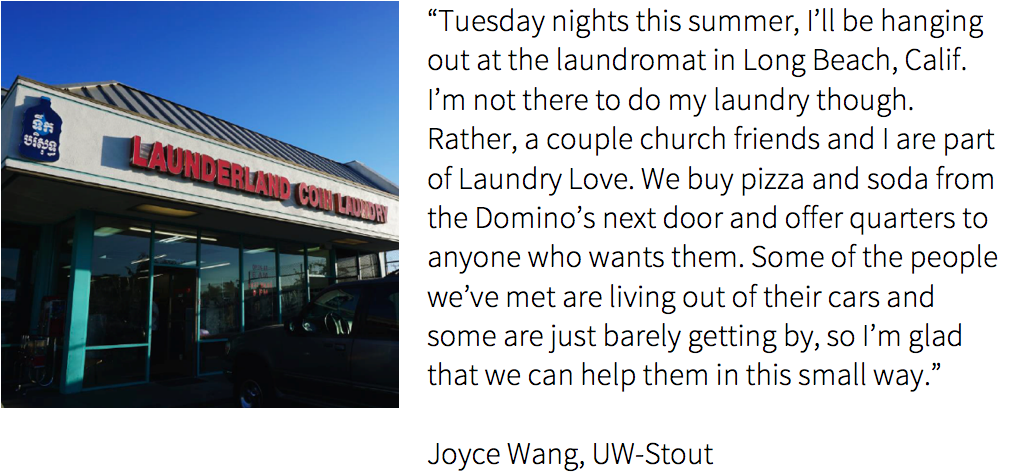 ---

---

---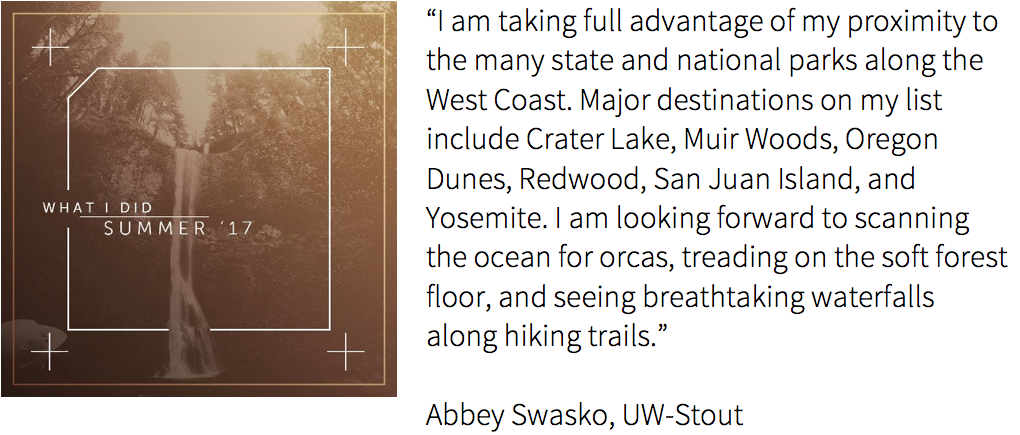 ---

---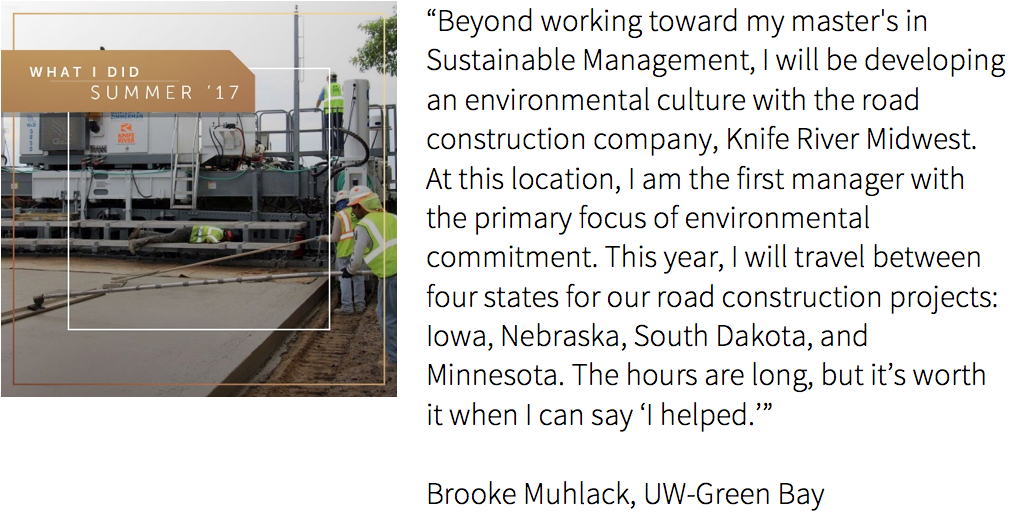 ---

---

---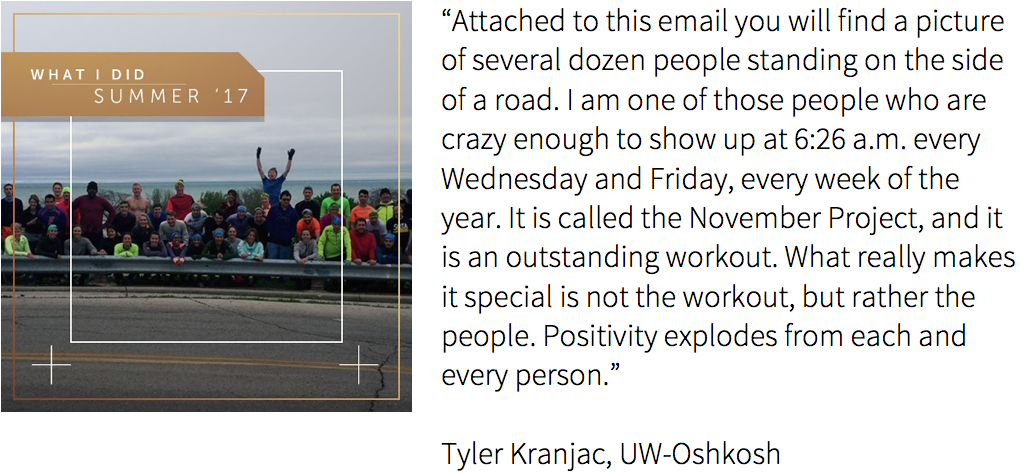 ---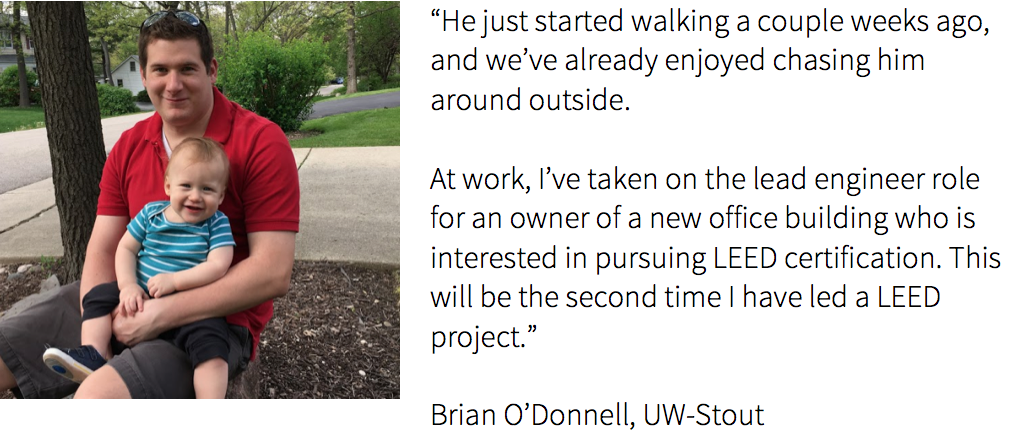 ---

---

---

---

---

We are constantly impressed by the creative ways Sustainable Management students apply their degrees. No matter which field or position you currently hold—business administration, military, accounting, public policy, marketing—a Sustainable Management degree can help you move ahead. Start exploring the program here.
More Sustainability Stories
Graduate Gains New Sustainability Manager Title at Global Plastics Manufacturing Corporation
How 5 Students Earned Credit Toward Their Degrees While Traveling in Chile
Ways to Get Sustainability Job Experience That Looks Good on Your Resume