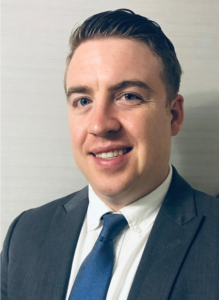 Since the launch of the We are the Future of Sustainability scholarship in 2011, the UW Sustainable Management program has awarded nearly $1,000,000 to bachelor's and master's students who set out to use their degree to support and create sustainability initiatives in Wisconsin and all over the world.
For scholarship recipient Patrick Ritchie, a 2020 BS graduate, what he learned in the 100% online program set him up for success as a business development and sustainability specialist at Solar Forma Design:
"The UW Sustainable Management  program has completely transformed my career path," Patrick said. "I am excited to apply the principles that I have learned through the courses to the variety of industries that can benefit from a sustainability lens. The knowledge and the experience gained through working on a number of sustainability projects both academically and professionally has positioned me to be useful to just about any business or organization that is aiming to be more sustainable."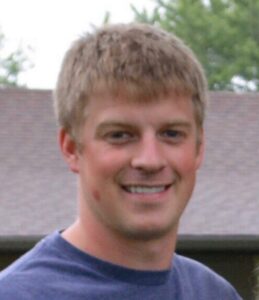 Another scholarship recipient, Matt Soma, is a 2018 BS graduate. He currently works as a power plant operations and maintenance technician at Invenergy:
"The UW Sustainable Management program has given me the tools to consistently apply the triple bottom line with each decision I make," Matt said. "This thought process has not only improved my career in my current position, but it has also made me feel qualified and confident for future promotions."
The SMGT 220: Systems Thinking course was greatly beneficial for scholarship recipient Derrick Noll. He graduated from the bachelor's program in 2020 and works as an account manager at CleaResult:
"At the time of taking the course, I was a call center manager, and I was able to use what I learned instantly in that role," Derrick said. "I accepted a promotion in January 2020 that I was eligible for, because I was in my final UW Sustainable Management classes, and the promotion increased my income by 55%. It also created other opportunities within my role and has shown me possible next steps in my career."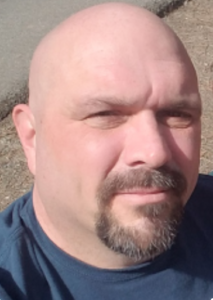 Laura Grovogel is a current master's student and scholarship recipient. She works as a wellness professional at Aurora BayCare Medical Center. Even though she hasn't graduated from the program yet, she has been able to apply a sustainability approach to her work:
"The UW Sustainable Management program has given me advanced critical thinking skills and a systems-thinking perspective that has improved my professional work performance," Laura said. "The sustainable management knowledge that I have gained has contributed to my career goals in healthcare sustainability and has provided a bright outlook for the future."
The UW Sustainable Management We are the Future of Sustainability scholarship is awarded during the fall and spring semesters. To be eligible, students must be admitted to a campus and registered for at least one course in the UW Sustainable Management Bachelor or Master of Science program. International students are eligible. Certificate and special students are not eligible.
Learn more about the We are the Future of Sustainability scholarship by visiting the scholarship page, calling 608-800-6753 (Monday-Friday, 8 a.m. to 4:30 p.m. CT), or emailing sustainable@uwex.wisconsin.edu.
Download an overview of the bachelor's, master's, or certificate program.
UW Extended Campus will not share your personal information. Privacy Policy