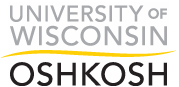 The University of Wisconsin-Oshkosh offers a master's degree in Sustainable Management. Learn more about UW-Oshkosh's financial aid options and student resources below.
Master's Degree Graduation Requirements
See the master's degree requirements on our Program Overview page.
Financial Aid
For information about financial aid and scholarships available through UW-Oshkosh, visit the Office of Financial Aid or call 920-424-3377.
Library
Visit the Polk Library for information about library services that are available to all UW-Oshkosh students.
Career Services
Explore your Sustainable Management career options with UW-Oshkosh's Career Services Center.
Veterans
Veterans may be eligible to receive benefits from the Wisconsin Department of Veterans Affairs or Veterans Administration (VA). For more information and to see how your military benefits can be applied visit the Veterans Resource Center online or call 920-424-1804.