The online University of Wisconsin Sustainable Management bachelor's, master's, and certificate programs are supported by an advisory board consisting of a diverse group of 12 to 15 sustainability practitioners who serve as advisors, ambassadors, and referral agents to the program.
The advisory board meets bi-annually and members provide constructive feedback regarding changes in the industry and how those changes affect program graduates. The meetings ensure the program and curriculum stays relevant to trends in sustainability. Board members are also asked to host students working on capstone projects, and create school-to-work transitions, so that as students graduate from the program they will move to gainful employment. Grounded in actual practice and projected needs, they help develop students as future transformational leaders in sustainable practices, research, and innovation.
Advisory Board Members
The UW Sustainable Management Programs Advisory Board provides recognized leaders in the field with a unique opportunity to further shape the program and sustainability profession. Learn more about the Advisory Board Member Responsibilities and Advisory Board Guidelines.
---
Elizabeth Churchill | American Family Insurance
Elizabeth Churchill is a Corporate Responsibility/Sustainability strategist with experience in strategic planning, program management and facilitation in both business and community. In her current role as Sustainability Administrator at American Family Insurance, she co-leads American Family's Corporate Responsibility program strategy and development; project management; education and outreach; and metrics and reporting.
She received her undergrad from the University Wisconsin in Landscape Architecture with an emphasis in Business Administration. Following that, she served as a fellow in Edgewood College's Social Innovation and Sustainability Leadership program. She is a LEED Accredited Professional (LEED AP BD+C), a certified Sustainability Associate with the International Society of Sustainability Professionals (ISSP-SA) and a licensed Landscape Architect in California (RLA). She serves on Edgewood College's Social Innovation and Sustainability Leadership Advisory Board and is a member of the International Society of Sustainability Professionals. In 2016 she received the Leadership Award from the Wisconsin Sustainability Business Council Earth Day Sustainable Business Awards. In 2019 she received the All 4 OneAmFam Championship Performer Award.
She and her husband consider Wisconsin, home where they stay active in their respective communities. They are avid bikers, hikers, golfers, gardeners and travelers. They appreciate the clean air, quality water, black soil, natural rain cycles, and local food sources sacred to Wisconsin and rooted in the State's historical land ethic.
Tom Eggert | Wisconsin Microfinance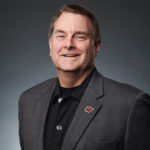 Tom Eggert has emeritus status at the University of Wisconsin-Madison where he developed classes in sustainability and systems thinking. He taught the first class on sustainability at UW in 1994 and has received numerous teaching awards. He served on the UW task force that created the Office of Sustainability, he travel on a Fulbright Scholarship to Latvia (where he taught classes on sustainability) and he was one of the co-developers of the School of Business' certificate in Business, Environment & Social Responsibility. In 2008, he founded the WI Sustainable Business Council, and served as the Executive Director until his retirement in 2018. In addition, he founded and oversees Wisconsin Microfinance; a non-profit that raises money for microloans in Haiti and the Philippines. He sits on a number of non-profit boards and speaks frequently on sustainability, socially responsible investing and microfinance. He holds a law degree from George Washington University, a Masters in Public Administration from UW, and, prior to law school, was a Peace Corps volunteer in the Philippines.
Listen to The Evolution of Sustainability with Tom Eggert—Forward, Sustainably S1E1.
Karleen Kordas |​ Senior Sustainability Analyst, Synergy Flavors, Inc.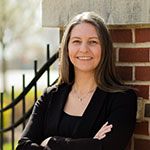 Karleen Kordas is the Senior Sustainability Analyst for Synergy Flavors in Wauconda, Illinois. Utilizing a background in supply chain and product management, Karleen collaborates with global colleagues to expand the local sustainability efforts for sites in the United States and Brazil. She effectively leads strategic initiatives aimed at driving community engagement and charitable giving, improving environmental footprint, and sourcing responsibly. In addition, she directs a U.S. based Green Team that facilitates volunteer programs, executes value added projects, and promotes sustainable change within the organization. Karleen recently earned her UW Master of Science in Sustainable Management, focusing studies on building a resilient and sustainable supply chain in the food and beverage industry. When not at work, she enjoys spending time outdoors with family and friends, reading a good book, and volunteering within her community.
Laura Loucks | Student Representative, M.S. Candidate, UW-Parkside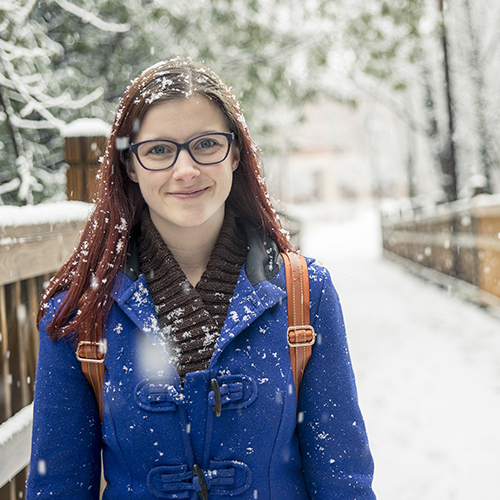 Laura Loucks is a sustainability specialist at a manufacturing company in greater Milwaukee, WI. In her role, she works on company efficiency initiatives, product transparency, and employee engagement and education. She earned her undergraduate degree in Sustainable Community Development, and she has experience with city sustainability initiatives as well as solar PV advocacy and system design. Laura is on the board of the Waukesha County Green Team, a non-profit organization that serves as a bridge between residents and municipalities, and provides education on environmental issues from gardening to zero waste. Her responsibilities as a board member include planning the bi-annual sustainability fair and co-hosting the organization's Greencast podcast. She is happy to serve as the student representative on the UW Sustainable Management Advisory Board.
Judith Mouton | Johnson Controls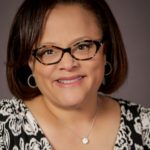 Judith Mouton M.A. Ed. is Program Director, Sustainability Education Development and Student Engagement at Johnson Controls Building Technologies and Solutions. Judith has been leading the company's green energy education programs since 2007. In this role, she collaborates with colleges, universities, K-12 school districts, public housing, and industry associations to develop renewable energy curricula, degree programs, energy education summits, STEAM Camps, and professional workforce development seminars that move communities to the blue economy.
She has served as an advisor for Wisconsin Education Innovation for K-12 energy education, and Bowie State University. She currently has Board Leadership and Board member positions at University of Wisconsin-Madison Extension, YWCA, and is President Elect of Professional Dimensions.
She is dedicated to ensuring students of all disciplines understand their impact on the environment and have the knowledge to change our country's energy future.
Nathan Nissen | Kohler Co.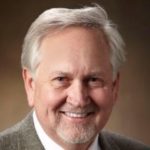 Nathan Nissen, Principal Engineer, Sustainability, Kohler Co. was on the team that developed the first company sustainability strategy in 2007. Since then he has refined and advanced that strategy, focusing on footprint reduction, associate engagement and sustainability reporting. Prior to working in sustainability, Nathan worked in an environmental leadership role with the Kohler Co. corporate Environmental Health and Safety (EHS) department since 1989. While working in EHS, Nathan's career evolved through hazardous waste management and elimination, emergency response planning, environmental management systems, and large scale industrial waste recycling. Nathan has a Bachelor of Science in Chemical Engineering from the University of Minnesota. He is an amateur bee keeper and a licensed Professional Engineer.
Jessy Servi Ortiz | Wisconsin Sustainable Business Council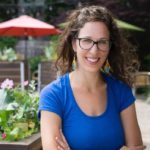 Jessy Servi Ortiz has been in working in sustainability for more than a decade. She is currently the Managing Director of the Wisconsin Sustainable Business Council, an organization supporting Wisconsin businesses with sustainability strategy and the host of Wisconsin's annual sustainability conference. The Council administers the Green Master Program, a free assessment and recognition program for Wisconsin business interested in progressing and being recognized for their sustainability initiatives. Jessy is the chair of (Wisconsin) Women in Sustainability, a network of professional women working to advance social and environmental sustainability while fostering collaboration and inclusivity. She also runs her own business, Emergent Solutions, as a vision and strategy coach for professional women and entrepreneurs. Jessy earned her MBA from Alverno College in Milwaukee with a focus on sustainable business management in 2013 and was a 2014 fellow in the New Leaders Council, Madison. When not at work, Jessy enjoys spending time with family, enjoying the outdoors, traveling, gardening or snowboarding (depending on the season!)
Listen to Food Systems, Wisconsin's Sustainable Business Leaders, and More with Jessy Servi Ortiz—Forward, Sustainably S1E2.
Stacie Reece | City of Madison, WI
Stacie Reece is the Sustainability Program Coordinator for The City of Madison. Prior to working for the City, she was the Sustainability Coordinator for the City of Middleton as well as the Director of Sustainable Business Initiative for the nonprofit Sustain Dane.  She holds a UW Bachelor of Science in Sustainable Management and is an alumni of Leadership Greater Madison, class #25.  She has been a resident member of the Sustainable Madison Committee where the Resolution for 100% Renewable Energy and Zero Net Carbon was drafted.  The Resolution was then adopted by the City of Madison in 2017 as well as the 100% Renewable Madison Report in 2019.  Now as City staff, her role will be to help the City achieve these goals as well as helping build a more sustainable and resilient community.
Kerrie Schueffner | U.S. Green Building Council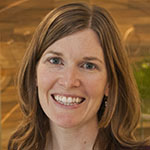 Kerrie Schueffner is Director of Technical Customer Service at the U.S. Green Building Council (USGBC). Kerrie utilizes her background in green building, business, and market research to help customers understand green building policies and standards, and navigate LEED and other certification systems. Prior to joining the USGBC, Kerrie worked in the energy efficiency industry developing program strategies and evaluating program performance. She has also worked as a green building consultant helping a variety of businesses, government entities, and nonprofits advance the adoption of green building practices and sustainable development. Kerrie earned her MS in Conservation Biology and Sustainable Development from the Nelson Institute at UW-Madison and her BBA in Marketing from UW-Whitewater. In her spare time, Kerrie enjoys spending time with her family camping, hiking, and playing a variety of sports.
---
Have questions about UW Sustainable Management online programs? Talk to an enrollment adviser.