Our UW Sustainable Management advisory board is a diverse group of sustainability practitioners who are dedicated to advising, incentivizing, and enabling the Sustainable Management program leadership. Grounded in actual practice and projected needs, they help develop students as future transformational leaders in sustainable practices, research, and innovation.
Elizabeth Churchill is a Corporate Responsibility/Sustainability strategist with experience in strategic planning, program management and facilitation in both business and community. In her current role as Sustainability Administrator at American Family Insurance, she co-leads American Family's Corporate Responsibility program strategy and development; project management; education and outreach; and metrics and reporting.
She received her undergrad from the University Wisconsin in Landscape Architecture with an emphasis in Business Administration. Following that, she served as a fellow in Edgewood College's Social Innovation and Sustainability Leadership program. She is a LEED Accredited Professional (LEED AP BD+C), a certified Sustainability Associate with the International Society of Sustainability Professionals (ISSP-SA) and a licensed Landscape Architect in California (RLA). She serves on Edgewood College's Social Innovation and Sustainability Leadership Advisory Board and is a member of the International Society of Sustainability Professionals. In 2016 she received the Leadership Award from the Wisconsin Sustainability Business Council Earth Day Sustainable Business Awards. In 2019 she received the All 4 OneAmFam Championship Performer Award.
She and her husband consider Wisconsin, home where they stay active in their respective communities. They are avid bikers, hikers, golfers, gardeners and travelers. They appreciate the clean air, quality water, black soil, natural rain cycles, and local food sources sacred to Wisconsin and rooted in the State's historical land ethic.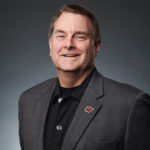 Tom Eggert has emeritus status at the University of Wisconsin-Madison where he developed classes in sustainability and systems thinking. He taught the first class on sustainability at UW in 1994 and has received numerous teaching awards. He served on the UW task force that created the Office of Sustainability, he travel on a Fulbright Scholarship to Latvia (where he taught classes on sustainability) and he was one of the co-developers of the School of Business' certificate in Business, Environment & Social Responsibility. In 2008, he founded the WI Sustainable Business Council, and served as the Executive Director until his retirement in 2018. In addition, he founded and oversees Wisconsin Microfinance; a non-profit that raises money for microloans in Haiti and the Philippines. He sits on a number of non-profit boards and speaks frequently on sustainability, socially responsible investing and microfinance. He holds a law degree from George Washington University, a Masters in Public Administration from UW, and, prior to law school, was a Peace Corps volunteer in the Philippines.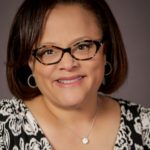 Judith Mouton M.A. Ed. is Program Director, Sustainability Education Development and Student Engagement at Johnson Controls -Building Technologies and Solutions. Judith has been responsible for leading the development of the company's green energy education programs since 2007. In this role, she collaborates with colleges, universities, K12 school districts, public housing and industry associations to develop renewable energy curricula, degreed programs, energy education summits, STEAM Camps, and professional workforce development seminars to move communities to the blue economy.
She has served as an advisor for Wisconsin Education Innovation for K-12 energy education, and Bowie State University. She currently has Board Leadership and Board member positions at University Of Wisconsin-Madison Extension, YWCA, and is President Elect of Professional Dimensions.
She is a dedicated to ensuring students, of all disciplines, understand their impact on the environment and have the knowledge to change our country's energy future.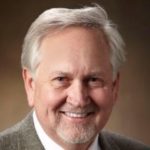 Nathan Nissen, Principal Engineer, Sustainability, Kohler Co. was on the team that developed the first company sustainability strategy in 2007. Since then he has refined and advanced that strategy, focusing on footprint reduction, associate engagement and sustainability reporting. Prior to working in sustainability, Nathan worked in an environmental leadership role with the Kohler Co. corporate Environmental Health and Safety (EHS) department since 1989. While working in EHS, Nathan's career evolved through hazardous waste management and elimination, emergency response planning, environmental management systems, and large scale industrial waste recycling.  Nathan has a Bachelor of Science in Chemical Engineering from the University of Minnesota.  He is an amateur bee keeper and a licensed Professional Engineer.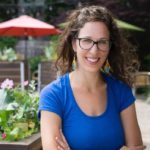 Jessy Servi Ortiz has been in working in sustainability for more than a decade. She is currently the Managing Director of the Wisconsin Sustainable Business Council, an organization supporting Wisconsin Businesses with sustainability strategy and the host of Wisconsin's annual sustainability conference. The Council administers the Green Master Program, a free assessment and recognition program for Wisconsin business interested in progressing and being recognized for their sustainability initiatives.  Jessy is the chair of (Wisconsin) Women in Sustainability, a network of professional women working to advance social and environmental sustainability while fostering collaboration and inclusivity. She also runs her own business, Emergent Solutions, as a vision and strategy coach for professional women and entrepreneurs.  Jessy earned her MBA from Alverno College in Milwaukee with a focus on sustainable business management in 2013 and was a 2014 fellow in the New Leaders Council, Madison. When not at work, Jessy enjoys spending time with family, enjoying the outdoors, traveling, gardening or snowboarding (depending on the season!)