Developed with input from industry leaders, online University of Wisconsin Sustainable Management programs provide the technical, environmental, and business knowledge you need to start or advance your career as a sustainability-minded manager.
If you are a busy adult who would like to make a difference doing business better, but you don't have time for on-campus classes, these programs may be a great choice for you.
Online Bachelor's, Master's, and Certificates
UW Sustainable Management bachelor's, master's, and certificate programs are taught by diverse and distinguished faculty from across the University of Wisconsin System.
Because our programs are entirely online, you can study and do homework whenever you like, wherever you have an Internet connection. Courses have no set meeting times, and you never need to come to campus.
At the same time, you will have ready access to advisers and faculty by phone and email, and you may take advantage of on-campus resources such as career assistance and libraries.
Visit the links below for details, including eligibility, prerequisites, and more.
Bachelor's Degree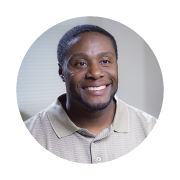 The 21-course, 63-credit Bachelor of Science in Sustainable Management provides a broad understanding of the intersections among business, natural sciences, and social systems. A capstone course taken near the end of this degree-completion program offers an invaluable opportunity for hands-on experience in a real-world setting.
Master's Degree
The Master of Science in Sustainable Management is a 34-credit graduate program designed for working adults with real-world experience. Students will learn the systems-thinking skills they need to lead sustainable change in any organization.
Certificates
Two certificate programs, Sustainable Management Science (12 credits) and Sustainable Enterprise Management (12 credits), consist of course sets from the bachelor's program. Each certificate can be completed in less than a year, and courses will count toward a Sustainable Management bachelor's degree should you pursue one.
Tuition and Financial Aid
Tuition is a flat fee per credit whether you live in Wisconsin or out of state. Financial aid is available for students who qualify.
A Multi-Campus Partnership
UW Sustainable Management is a collaboration of UW System campuses coordinated by University of Wisconsin Extended Campus.
Bachelor of Science and certificates: UW-Parkside, UW-River Falls, UW-Stout, UW-Superior
Master of Science: UW-Green Bay, UW-Oshkosh, UW-Parkside, UW-Stout, UW-Superior
Although you will take courses taught by faculty from multiple institutions and complete your program entirely online, you will be asked to apply to a "home" campus from which you will receive financial aid (if you qualify), advising, career services, and ultimately, your diploma. Admission and graduation requirements may vary across these institutions. Visit the Application and Admission page for how to apply.
Accreditation
Whether online or on campus, University of Wisconsin programs have a reputation for delivering world-class education and student support. Our accreditation is your assurance that you will graduate with skills that are relevant to your field and valued by employers.
The UW Sustainable Management bachelor's and master's degree programs are accredited by the North Central Association of Colleges and Schools and approved by the University of Wisconsin Board of Regents.
About UW Extended Campus
Fulfilling the promise of "The Wisconsin Idea"—the philosophy that University of Wisconsin education and research initiatives should benefit all the people of the state—UW Extended Campus provides statewide access to university resources and research so Wisconsin residents can learn, grow, and succeed at all stages of life. UW Extended Campus coordinates University of Wisconsin continuing education programs at all 13 campuses. In addition to UW Sustainable Management, UW Extended Campus offers these online degree programs:
Graduates of our online programs earn the very same University of Wisconsin degrees as students who attend classes on campus. As a graduate, you can feel proud and confident knowing that your credential is recognized the world over and respected by employers.
In addition, UW Extended Campus offers:
Business Partnerships
UW Sustainable Management degree programs were developed with input from industry leaders from a number of corporations and organizations. Visit the Business Partnerships page for a full list of organizations that contributed valuable insight to the program.
Find Out More
To find out how the UW Sustainable Management program can help you make a difference in a rewarding career, contact an adviser.
Our advisers are available Monday through Thursday 8 a.m. to 7:30 p.m., Fridays 8 a.m. to 4:30 p.m. CT, or by appointment.
Call: 1-877-895-3276
Email: learn@uwex.edu