Companies and organizations are powerful entities. Though they have the potential to harm in the pursuit of profit, they have just as much potential to do good. This "good" is called corporate social responsibility (CSR), and it has quickly become a necessity for success (see top six reasons below)—and a reality—across many organizations.
What Is Corporate Social Responsibility?
Corporate social responsibility is defined as a responsibility within an organization to meet the needs of their stakeholders, as well as a responsibility among stakeholders to hold organizations accountable for their actions. Not only are CSR initiatives beneficial for stakeholders, but adopting CSR as a business strategy also has clear benefits for the organization. Arabesque and the University of Oxford reviewed 200 studies of corporate sustainability and business performance and found:
88 percent of the studies concluded that sustainable business practices result in better operational performance.

80 percent of the studies showed that stock price performance is positively correlated with sustainability initiatives.
Some of the most dedicated CSR organizations have now become B Corporations—a relatively new type of business, legally required to consider impacts on all stakeholders including employees, customers, suppliers, community, and environment. The B Corporation's mission is to become a community of leaders who drive a global movement of people using business as a force for good.   
Why Is Corporate Social Responsibility Important?
Corporate social responsibility has become a powerful force in business strategy for several reasons:
1. Social license to operate
An organization's social license to operate refers to the approval of an organization's practices—whether environmental, social, or economic—by stakeholders. A social license to operate strengthens as organizations build trust within their communities by walking the talk of their CSR commitments, remaining transparent, and responding responsibly as challenges or opportunities arise. Per a Shelton Group study, 50 percent of Americans say a company's CSR positively impacts their likelihood to purchase a product from that company.
2. Employee attraction, engagement, and retention
An organization's driving purpose can be a critical factor in attracting top talent. Today, Gen Z and Millennials make up potential hires who are quick to size up a company based on its authenticity and clear mission. A recent WeSpire study found:
57 percent of all employees in 2021 are actively looking for or open to new opportunities, but this drops to less than 12 percent if employees believe their current organization is making a positive effect
in the world.

Nearly all employees—88 percent—care about their company's positive impact in the world.

Interest in pro-social incentives continues to grow, showing a universal shift toward rewards associated with meaning, purpose, and intention.

Organizations that have a sustainability purpose are 50 percent more likely to retain and attract employees.
To capture these business benefits of CSR, organizations need sustainability professionals who understand and leverage systems thinking, can identify and use the  applicable tools, and have the skills to successfully implement CSR strategies.
3. Environmental, Social & Governance (ESG) investing 
Investor and shareholder demand is another driver behind the acceleration of CSR in the private sector. ESG investing is a strategy used to invest in companies that actively practice and integrate CSR through environmental (carbon footprint), social (diversity, equity, and inclusion), and governance (leadership, pay, audits) considerations.
RELATED: Listen to the Forward, Sustainably podcast episode about Impact Investing and Sustainability in the Financial Industry
When companies act to improve environmental and social factors, overall risk to the company and shareholder investments is minimized—increasing their ESG investing ratings. Such ESG investing benefits are highlighted in a recent Wall Street Journal article:
Managed global assets that weigh sustainability factors grew to $40.5 trillion last year (2020) from $22.9 trillion in 2016.

In the U.S., one in three dollars of the more than $50 trillion of assets under professional management is invested in ESG strategies.
4. Minimized and mitigated risk
Organizations are increasingly impacted by sustainability-related risks in their supply chains (climate crisis disruptions, human rights violations, etc.) and through increasing demand for transparency by stakeholders (employee well-being and responsible production). Economic research published by the Federal Reserve Bank of San Francisco further illustrates these economic and financial risks created by climate change: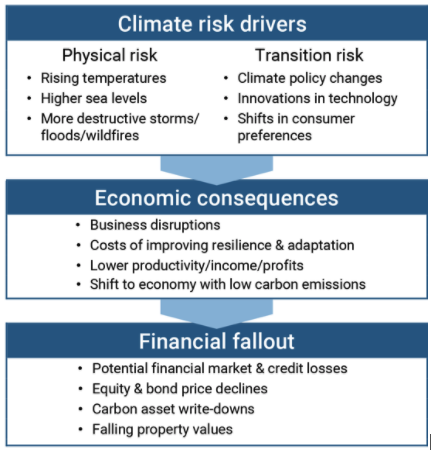 Organizations are also increasingly being held responsible for activities within their own supply chains, such as child and forced labor, equity and discrimination, as well as health and safety, and wages. Understanding the sustainability and CSR initiatives of one's business and suppliers will help identify areas of risk that need to be addressed, as well as potential partnerships that strengthen the resiliency of the value chain.
5. Increase in innovation
CSR offers a lens through which a business can view traditional challenges as opportunities to solve stakeholder pain points. As a result, redesigning products and services to meet environmental and/or social standards offers new business ventures.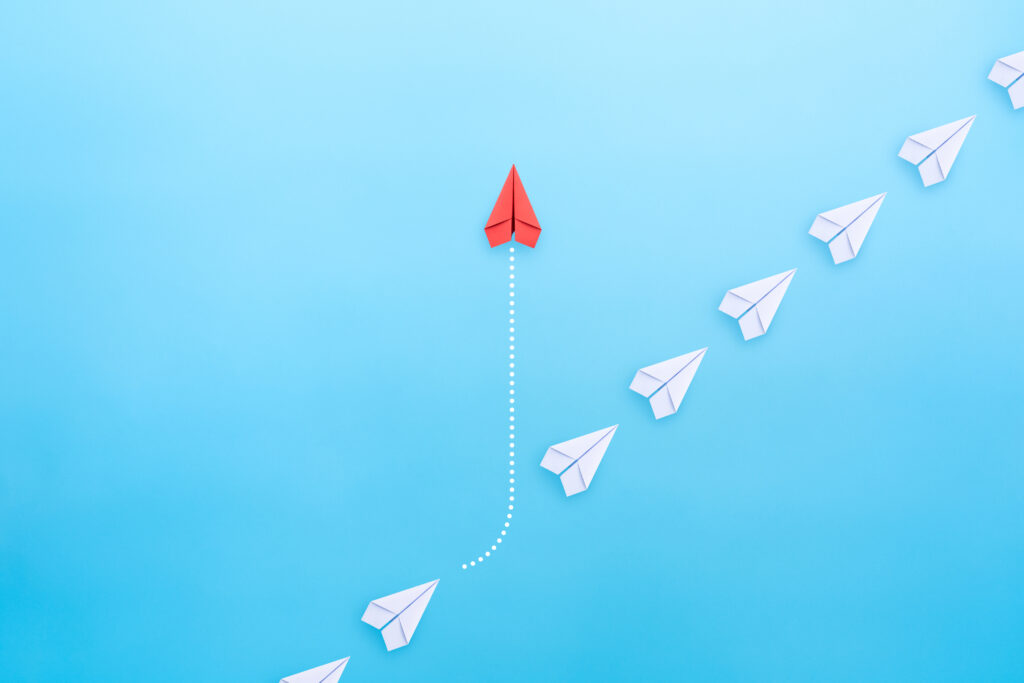 A 2018 MIT Sloan Management Review article dives deeper and explains: "Sustainability-oriented innovation takes many forms—everything from the development of new or improved products or services to the creation of new processes and business models that bring benefits to the environment or the society at large."
Bathroom appliance and plumbing manufacturer, Kohler Co., is an example of sustainability driving innovation. Kohler's WasteLAB is a new product line where waste from other areas of the business—pottery dry cull, spent foundry sand, waste glaze, enamel powder, and foundry dust—is now used to create new tile products.  Not only does this illuminate a new product offering, but it also reduces costs of manufacturing waste disposal. 
Check out this ideascale article for more examples. 
6. Cost savings and avoidances
Leading sustainable businesses have proved that better operational efficiency and management of resources can result in significant cost reductions, cost avoidances, and competitive advantages. Since 1994, Dow Chemical Company, a materials science leader, has invested $2 billion in improving energy and water efficiency in manufacturing, which saved the company $9.8 billion. In 2013, GE reduced greenhouse gas emissions by 32 percent and water use by 45 percent, saving $300 million.
The Wall Street Journal reports further on these savings:
Many Chief Financial Officers (CFOs) said integrating sustainability into their decision making can help reduce operating expenses like the cost of carbon, water, or other raw materials. 

CFOs are seeing the benefits of investing in initiatives that make their businesses more resilient against the effects of climate change, such as droughts and floods. 
Corporate Social Responsibility Today, and into the Future
CSR is the potential within the social aspect of sustainability that leverages business for good. Stakeholders, including employees, customers, suppliers, legislators, and the natural environment, are key drivers to organizations integrating CSR into their business strategy. CSR tools are available to organizations and sustainability leaders to not only answer the call from stakeholders for stronger CSR efforts, but to also drive innovation, minimize risk, and reduce costs.
____
What's next?
Discover
University of Wisconsin offers 100% online bachelor's, master's, and certificate programs in Sustainable Management—start your journey.
Explore
Sustainability is a lens through which organizations can do business better. Learn more about what it means to have a career in sustainability.
Ask
Have questions about University of Wisconsin Sustainable Management? Contact an adviser at 608-800-6762, or email learn@uwex.wisconsin.edu.